Samuel David Knoll
June 17, 1926 - February 4, 2013
Obituary
Samuel (Bud) David Knoll, 86, of Webster City, died Monday, February 4, 2013 at Trinity Regional Medical Center in Fort Dodge. Funeral services will be held at 10:30 a.m. Friday at Faith United Methodist Church with Rev. Jim Gochenouer officiating. Visitation will be from 9:00 a.m. to 10:30 a.m. Friday at the church.
Samuel David Knoll, son of Orville (O.C.) and Bernice (Thompson) Knoll, was born on June 17, 1926 at his Grandma's house at 645 Maple Ave in Webster City. He graduated from Webster City High School in 1944. He served in the United States Navy from 1944-1946 in the Pacific, including Okinawa and the China Sea. On September 3, 1948 he married the greatest, most beautiful girl in the world, Shirley Boucher. The couple resided in Webster City their whole lives, except for 5 years, spent in Gridley, IL from 1971 to 1976. He was employed with Hart Carter in Webster City, owner of Riverside Market and a warehouse foreman at Electrolux before retiring in June of 1990.
He is survived by his wife of 64 years, Shirley of Webster City; his children, Suzanne (Sandy) Yoder of Bettendorf, David (Laurena) Knoll of Sacramento, CA, Rick ( Margie) Knoll of Jewell; eight grandchildren; three great-grandchildren and one due any day; one sister, Margaret (Lod) Nichols of Cedar Rapids and many nieces and nephews.
He was preceded in death by his parents; and his siblings, Helena, Muriel, Orville Wayne, George, Lee, Herb, Dick, and Robert.
He was a member of Faith United Methodist Church, Men's Coffee, the Masons and the American Legion Post #191. Sam was a Cub Scout Master and taught Sunday School.
Memorials may be left to the family's discretion. Samuel proudly gave the gift of life as a tissue donor.
Write a person tribute or light a virtual candle for the Knoll family at www.fosterfuneralandcremation.com

Tributes
Sam was a Life Member of the USS James C. Owens DD-776 Association. He served on this ship in WWII from 1944 to 1946. He will be missed by his fellow shipmates. Our slympathies go out to Shirley and the rest of his family. He has taken his final Liberty.
The Good Lord must have needed another crewmember!
Feb 16, 2013
Greg Flanigan/Association Historian
Sam will be greatly missed.Sam used to fix me potatoe salad for my lunch and eat with me.He was a very kind and great man.If more people could be like Sam we would have no problems in this world.My thoughts and prayers go out to Shirley and family.God bless you.Andy Rowe
We will miss Sam and all the wonderful visits we would have . Sam would make us laugh when he would say I am doing my honey dew list. Sam will be greatly missed.
Feb 8, 2013
Brian @ Sandi Long
I only knew him as Grandpa Knoll, Ian's Grandpa. Every time I saw him he was smiling.I could tell he was a very kind man that touched peoples hearts from the moment they met him. My prayers are with his family and friends.

I was saddened to hear of Sam's passing. He was one of the kindest men I have ever met. My thoughts are with you, Shirley .
Feb 7, 2013
Joyce Johnson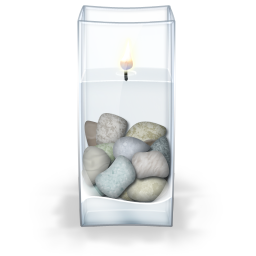 Success is about the difference you make in people's lives. Sam was very successful.

While I didnt see Sam much, when I did, he made me feel like we were the best of friends. You know he was well loved and will be missed dearly.
As a new pastor at Faith UMC, on my first Sunday, I was trying to greet everyone following the service. It was Sam who came up to me and showed me where to stand so I could meet everyone as they left. Knowing that I had trouble remembering names, he would always greet me with, "Hi, Pastor Jim. I'm Sam Knoll, the guy who had to tell you where to stand." I'll truly miss him, and have a great deal of sympathy for all those who knew Sam Knoll. My comfort is in knowing that Sam knew his Lord and God, who welcomes him with open arms.
Feb 7, 2013
Rev. Jim Gochenouer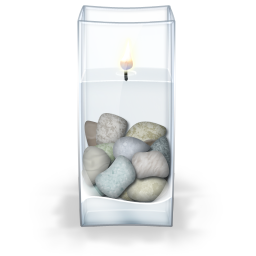 Deepest sympathy to all of Sam's family at this difficult time. He was one of the nicest persons in the world!!! God bless you! Carrie, Rick, Elisabeth, Olivia, Ross and Abby Elsner
Feb 6, 2013
Carrie Elsner
With sympathy & prayers to the whole family. It seems like this generation is fading before our eyes. I'm so sorry for your loss.
Sandy (Gibbs) Butler
Sure going to miss my uncle sam. He could always make you smile. He was quick with a comeback or something funny to say.I know his family meant so much especially the grandchildren. He enjoyed his life and (sure had a talent to paint) though i never new this until this summer when we there to visit.
I enjoyed the times i got to see him and shirley at christmas time at ryans while they were passing through Cedar Rapids to see his family.
love you Shirley,David,Suzanne, & Rick your family is in my prayers. Penny
Feb 6, 2013
Penny (Nichols) Wetzel
Sam was quite simply a good man, and I'm happy to have known him. Sam will be missed.


Shirley, we were saddened by the loss of Sam. He worked with both Dick and I at Electrolux, and everyone just enjoyed working with Sam. He was such a wonderful person. Shirley, you and your family have out deepest sympathies. Dick & Pam Conkling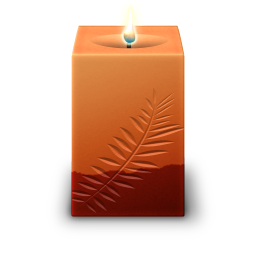 Shirley and family,
We were so sorry to hear of your loss. Sam was a great guy and touched our family. He worked with my father at Hart Carter and they got along great. Shirley and Sam took John and I under their wings when we started going to church at Faith, and Cale too when he came along. We always enjoyed talking with Sam. Just know you are in our thoughts and prayers and he will be deeply missed .
Feb 6, 2013
John, Michelle, & Cale Ubben
Services
Visitation
Date and time
Friday, Feb 8, 2013
9:00 AM - 10:30 AM
Location
Faith United Methodist Church
2020 Superior St
Webster City, IA 50595

Map & Driving Directions
Service
Date and time
Friday, Feb 8, 2013
10:30 AM
Location
Faith United Methodist Church
2020 Superior St
Webster City, IA 50595

Map & Driving Directions