Lynn Ronald Mulholland
November 11, 1941 - February 4, 2013
Obituary
Lynn R. Mulholland, 71, of Duncombe died Monday, February 4, 2013 at his home in Duncombe. Funeral services will be held at 11:00 a.m. Saturday at Asbury United Methodist with Rev. Jay Amundson officiating. Visitation will be from 5:00 p.m. to 8:00 p.m. Friday at Foster Funeral and Cremation Center.
Lynn Ronald Mulholland, son of Everett and Helen Lukehart Mulholland, was born November 11, 1941 in Webster City. He attended school in Webster City, graduating in 1960. On August 7, 1966 he married Linda R. Janson in Eagle Grove. The couple resided in Duncombe where he farmed and was the owner of LRM Trucking.
He is survived by his wife, Linda, of 46 years; children, Lori (Keith) Osterberg of Fort Dodge; Lisa (Richard) Lura of Webster City; Lynn (April) Mulholland of Duncombe; Leah Mulholland of Webster City; grandchildren, Canon, Victor, Jordan, Casandra, Alexis, Lynn and Hannah; sister, Lynda Ryder of Webster City; sister-in-laws, Wilma Reinsel, JoAnn Grimm, Janice Strebe, Doris Janson; brother-in-laws, Clair Janson, Wayne Janson, Paul Janson, Dennis Janson; many nieces and nephews.
He was preceded in death by his parents; and brother-in-law, Bill Ryder.
He was a member of Asbury United Methodist Church in Webster City.
Write a person tribute or light a virtual candle for the Mulholland family at www.fosterfuneralandcremation.com

Tributes
Dear Family;

I as others was saddened to hear of Lynn's passing. Had I known sooner I would have attempted to get back to WC. Lynn and I would have been first cousins. His mother Helen and my father Joe were brother and sister. Our side of the family hasnt been in WC for many years but I do remember in our earlier years going out to the farm for Sunday meals and time spent with Everett, Helen, Lynn and Linda. I hope health is well elsewhere and God Bless our family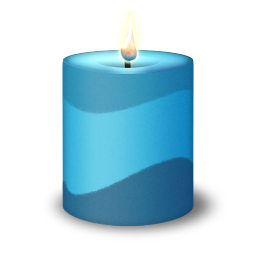 I was saddened to hear of Lynn's passing. I always enjoyed him as part of the Duncombe gang that were part of the High School Class of 1960. I'll send prayers to the entire family.
Feb 11, 2013
Bob Passwaters

Sorry to hear of Lynn's passing. We have fond memories of our bonfires together at my brother, Andy's home. Will keep your family in our thoughts and prayers. Jean & Vern Voves
Dear Lisa & Lori & families,
I am so sorry to hear about your dad. He sounds like he was a wonderful man. Hugs and prayers to you. You are in my thoughts!
Terry Anderson
Feb 7, 2013
Terry Anderson

Dear Linda & famiy.so very sorry to hear ofyour great loss..Please know many thoughts & prayers are heading your way during the days to come..God bless Lynn & each of you with his comfort in days ahead.Gary & Judy Schumacher,Clare,Ia.
Feb 7, 2013
Gary & Judy(sullivan)Schumacher
Linda & family,
I had the priviledge of knowing Lynn two ways. First as a customer for a long number of years which turned in to be a great freindship with you and Lynn. I always knew what was important to Lynn and it was his family. He was fair and honest to do business with and a man who knew what his priotoritys were. He will be greatly missed but not forgotten by me.

Charlie Williams
Feb 6, 2013
Charlie Williams
I worked with Lynn for many years at DeKalb/Monsanto in Boone. Will always remember his sense of humor and some of the interesting things he did, like coming in early one morning and feeling the hoods of all the trucks because he thought I was putting trucks ahead of his in the harvest line. We laughed a lot about that one. He was a good man and a good friend. My sincerest sympathy and my thoughts and prayers are with you all at this time. God Bless.
Feb 6, 2013
Martha Hilsabeck
Linda & Family,
We are so sorry for your loss. In the years that we have been a part of the LRM family, it has been an honor to get to know Lynn, as well as all of you. He will be missed and will always hold a special place in our hearts. Our thoughts and prayers are with you all. May the Lord be with you all during this difficult time of loss.
John & Janet Cswercko
Feb 6, 2013
John & Janet Cswercko
We were so sorry to hear of the loss of your husband and father. You have our deepest sympathies. Pam & Dick Conkling
Dear Linda and family of Lynn;
We are so sadden for you and your families loss of a wonderful
Husband and father that we have had the honor to
Be around for the past 15 years. He will be greatly missed by ALL
That knew him. Our hearts and prayers go out to all of you.
So many fond memories of Lynn .- from 4th of July celebrations to
Lynn working with me at DFW. We spent a lot of time Discussing". Politics and life in general.
Memories that will never be forgotten.
Fondly
Mike @ Kit Fertig.
Frisco, Tx
Feb 6, 2013
Mike & Kit Fertig
Linda and family,
We are so sorry for your loss. Lynn will be dearly missed. All of you are in our thoughts and prayers. May the Lord be with you and bring you peace and comfort.
All our love,
Scott and Katie Janson and family
Feb 6, 2013
Scott and Katie Janson
Linda,

I was sorry to read of Lynn's death. I check the obits in the Fort Dodge Messenger each morning and am always glad when I don't recognize any names....today, that was not true. I will be thinking about you and your family and lifting you up in the light----Connie Jorgensen--Indianola, Iowa
Feb 6, 2013
Connie Jorgensen
Services
Visitation
Date and time
Friday, Feb 8, 2013
5:00 PM - 8:00 PM
Location
Foster Funeral & Cremation Center
800 Willson Ave
Webster City, Iowa 50595

Map & Driving Directions
Service
Date and time
Saturday, Feb 9, 2013
11:00 AM
Location
Asbury United Methodist Church

Map & Driving Directions