Janice Jean Beem
June 13, 1946 - February 3, 2013
Obituary
Janice Beem, 66, of Duncombe, died Sunday, February 3, 2013 at the Van Diest Medical Center. Funeral services will be held at 10:30 a.m. Thursday at the Foster Chapel, with Rev. Joe Lambert officiating. Burial will be in the Washington Township Cemetery at Duncombe. Visitation will be at Foster's from 5:00 p.m. to 7:00 p.m. Wednesday and prior to the service on Thursday.
Janice Jean Flaws, daughter of Alden and Juanita Asklund Flaws, was born June 13, 1946 at Webster City. She attended Webster City schools and graduated from Webster City high school in 1964. She also attended Iowa Central Community College. On October 1, 1966, she married Roger Harry Beem at Trinity Lutheran Church in Webster City. The couple resided at Duncombe and she was employed at Beam Vacuum for 32 years retiring in 2010.
Mrs. Beem is survived by her husband, Roger; daughter, Kristi Klein of Duncombe; son, Joe Beem of Webster City; grandchildren, Amanda (Andy) Sowle of Webster City; Adam (Miranda) Klein and Katelyn Klein, all of Duncombe; great-grandson, Samuel Klein; brothers, Steve and Vicky Flaws of Ames; Robert and Rosella Flaws of Woolstock; Dean and Sharon Flaws of Webster City; Arliss Korioth of Richardson, TX;
several nieces and nephews.
She was preceded in death by her parents and a brother in infancy.
Her hobbies included visits to area casinos, playing cards and enjoying time with her grandchildren.
Write a personal tribute or light a virtual candle for the Beem family at
www.fosterfuneralandcremation.com
Tributes

I am so sorry to hear of Jans passing. She was always a kind and sweet girl with a happy smile. Special thoughts and prayers for Steve Flaws who was a great friend to my family. May she rest in peace with our Lord and Savior. Laura Evans Schnabel
Feb 7, 2013
Laura Schnabel
I also worked with Jan at Beam Vacuum and was a truly nice lady to be around, heaven will greatly appreciate her coming as she will brighten someone day. She did mine!
Feb 6, 2013
Gary Mc Farland
Roger Beem and family-- so sorry of the passing of your wiife, and to your childrens mother. I know a part of your life is missing, but hope and life through faith will find you comfort and peace. God bless you, Roger, and the rest of your family.

Merle Johnson
Feb 6, 2013
Merle Johnson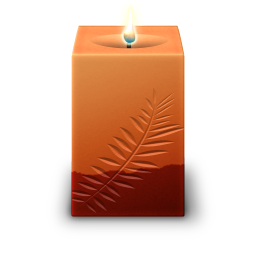 Aunt Jannie, You will be missed. You gave kindness and strenth that we should all strive for.
Love you deeply... enjoy your peace in heaven.
Tami
Feb 5, 2013
Tami Pruismann

Aunt Jan always had a smile and made the best cakes! And I bet her favorite spot in heaven will be anywhere she can gamble ;-) She will be missed alot!!
Feb 5, 2013
Ed, Marnia & Kayla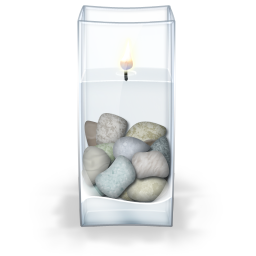 My sympathies to Jan's family! I worked with her at Beam and truly enjoyed knowing her.

R.I.P Aunt Jan...we will miss u!!!
Services
Visitation
Date and time
Wednesday, Feb 6, 2013
5:00 PM - 7:00 PM
Location
Foster Funeral & Cremation Center
800 Willson Ave
Webster City, Iowa 50595

Map & Driving Directions
Service
Date and time
Thursday, Feb 7, 2013
10:30 AM
Location
Foster Funeral & Cremation Center
800 Willson Ave
Webster City, Iowa 50595

Map & Driving Directions