Jennifer Lynn Newburn
November 15, 1978 - January 6, 2013
Obituary
Jennifer Newburn, 34, of Otho, died Sunday, January 6, 2013 at the Mercy Medical Center at Mason City. Funeral service will be held at 2:00 p.m. Friday at the Foster Chapel, with Rev. Dennis Shepherd officiating. Visitation will be at Fosters from 5:00 p.m. to 8:00 p.m. Thursday and prior to the service on Friday.
Jennifer Lynn Newburn, daughter of Allen and Brenda Dilley Montgomery, was born November 15, 1978 at Iowa City. She received her education at the South Hamilton Community School at Jewell and also attended Ellsworth Community College at Iowa Falls. On November 14, 2001, she married Ryan Lee Newburn at Fort Dodge. She was a homemaker.
She is survived by her husband, Ryan; children, Heath and Rhianna Newburn; her parents, Allen Montgomery of Toms River, New Jersey; Brenda Dilley of Ellsworth; sister, Lacey Montgomery of Waverly; father-in-law, Ronald Newburn of Otho; grandfather, Jerry Dilley of Ellsworth; grandmother, Arlene Montgomery of Steamboat Rock; several cousins, aunts and uncles.
She was preceded in death by her mother-in-law, Carol Newburn; grandmother, Janice Dilley and grandfather, Darrell Montgomery.
Jennifer was a member of the Otho United Methodist Church.
Write a personal tribute or light a virtual candle for the Newburn family at
www.fosterfuneralandcremation.com
Tributes

I knew Jen just shy of 14 years and she helped me through stuff just like she did to everyone else who asked for help. She was so fun to be around and I speak for my family when I say she will be deeply missed.
It was an honor and pleasure to have met Jennifer. She was a strong person. Our sympathies go out to the family. She is no longer in any pain. May she rest in peace.

Ann Machovec

We were so shocked and saddened to read of Jennifer's passing. Our deepest sympathies go out to your families. Words can not express our condolences...Keeping you in prayer...Steve Opheim
Jan 11, 2013
Steve Opheim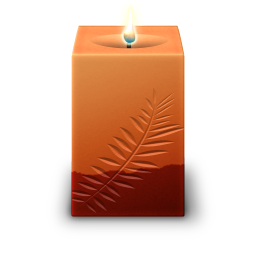 jen will be deeply missed, she was the sunshine in the rain, a friend you could count on, she could make you laugh when all things were going wrong. today the Lord took angel who will make everyone laugh in heaven that i know forsure, Ryan my heart gose out to you an Rhainna an Health, may the Lord wrap his arms aroud you an the kids an comfort you, rember the song i sent you she is always near just like the song says, may the Lord bless all family an friend at this time of great loss hugs an take care mel

Please accept my deepest sympathy to Ryan and his family. I never met Jennifer but she had to be a great person! She touched so many lives and that is a true tribute. Vicki Knutson
Jan 10, 2013
Vicki Knutson (formerly of Otho)
On behalf of my brothers, Gene and Roger, I would like to extend our sincerest sympathies to the Newburn and Montgomery families. Knowing Jen from when she was a kid to, for years as an adult, exchanging Christmas cards with humourous comments, Jen's kind and happy nature is what trancended.

Love & Peace to you Jennifer,
John Ernst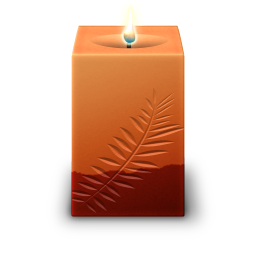 I never got 2 meet Jen, bu tI talked 2 her a few times & we had some great times talking & joking around! She was a great person, & helped me thru alot of stuff I was going thru! I will miss u Jen, & I know u r looking down on us all, ur family, & friends!
Jan 10, 2013
Faith Tressler

I never got to meet Jennifer in person, but we talked on the phone several times.. It was like she knew I was having a bad day and that's when her phone call would come in.. She could always bring an instant smile to my face.. She will truly be missed..
Jan 10, 2013
Cindy Parker

Ryan and Family, I am so sorry for your loss. My heart goes out to you. I never met Jennifer but knowing you Ryan, she had to be a beautiful person. Please let me know if you need anything.
Jan 9, 2013
Peggy, Paul, and Paige

I knew jen when she lived out here in Jersery ! we went to the same high school together. she was such a great friend. we Had such a fun time when we hang out with each other. we had so many memories together. I use to call her Gummy bear all the time. And sometimes she would say I am M& M . LOL Rest in peace my friend.
Jan 9, 2013
Maribeth Slattery
I am so sorry for your loss. I did not know Jennifer very well, but I knew Brenda and Jan very well. Please accept my condolences.
Jan 9, 2013
Luke McCollough-Sterzelmaier
I am so sorry Ryan, Heath and Rhiana. Jen was a wonderful person and so loved her husband and children. I am privileged to have known her for this last year. She is your angel now and will always be with you.
Mary Field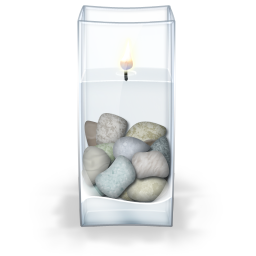 My condolences to Jen's family and friends. She was a kind, caring person and had a big smile to go along with her stories of the good times she had in New Jersey and Iowa.
Jan 9, 2013
Staci (SH class of 1997)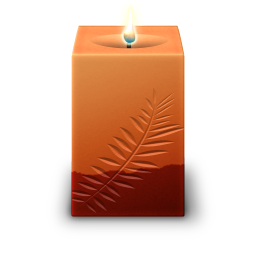 I will miss our nice chats and your bubbly personality. You were such a loving mother, may you RIP
Jan 9, 2013
Michele L Swanson-Woolley
I am so sorry for your loss, Jennifer was always such a sweet girl. I hope all the people that loved her can find strenghth in eachother during this tragic time.
Jan 9, 2013
Kerra Swenson
Jennifer...I will miss your phone calls and talks we had. I know you are in a beautiful place now but you will be missed deeply here on earth.
Jan 9, 2013
Renee Montgomery
We met as strangers when you lived in New Jersey and became good friends. We didn't get to talk as often as I would of liked to but I will never forget the good times we shared. I will miss you Jen. Love always Sara Nore

Her contagious smile was only outshined by her genuinely kind heart. Wishing her family love, peace and strength.
Jan 8, 2013
Jennie (SH class of 97)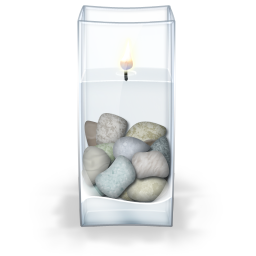 Even though we never met we spoke on the phone and got to know each other. You were taken to soon from all of us, but rest now for you are truly at home.
Love,

Doreen Harrison and Family
Jan 8, 2013
Doreen Harrison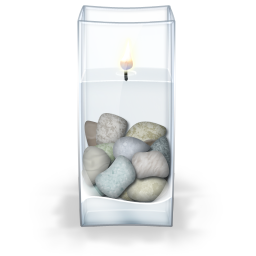 Even though we never met we spoke on the phone and got to know each other. You were taken to soon from all of us, but rest now for you are truly at home.
Love,

Doreen Harrison and Family
Jan 8, 2013
Doreen Harrison

My favorite memory with my sister was during christmas time as a young child. She snuck out with me to open our stockings in the middle of the night. Jenny- you will be missed. Love your sister
Jan 8, 2013
Lacey Montgomery
Services
Visitation
Date and time
Thursday, Jan 10, 2013
5:00 PM - 8:00 PM
Location
Foster Funeral & Cremation Center
800 Willson Ave
Webster City, Iowa 50595

Map & Driving Directions
Service
Date and time
Friday, Jan 11, 2013
2:00 PM
Location
Foster Funeral & Cremation Center
800 Willson Ave
Webster City, Iowa 50595

Map & Driving Directions