Francis Joseph Krieger
March 6, 1926 - December 29, 2012
Obituary
Francis Krieger, 86, of Webster City, died Saturday, December 29, 2012 at the Israel Family Hospice House in Ames. A Mass of Christian Burial will be held at 10:30 a.m. Wednesday at St. Thomas Aquinas Catholic Church, with Rev. Stephen Meyer, celebrant. Visitation will be at the Foster Funeral and Cremation Center from 5:00 p.m. to 8:00 p.m. Tuesday and at the church prior to the Mass. Recitation of the Rosary will be at 6:45 p.m. followed by a scripture service at 7:00 p.m.
Francis Joseph Krieger, son of Adolph and Elizabeth Haijsman Krieger, was born March 6, 1926 at Blairsburg. He graduated from Blairsburg Public School in 1943. He started farming with his father on the family farm north of Blairsburg. During the Korean War, he served in the U.S. Army-Medical Corps for two years, one year in Germany. On February 13, 1954, he married Virginia (Ginny) Aller at St. Mary's Catholic Church at Keota. The couple farmed north of Blairsburg, retiring in 1988 and moving to Webster City in 1989.
He is survived by his wife of 58 years, Ginny; sister, Dorothy Helmke of Swea City; nephews, Greg Gowdy of Milwaukee, WI; Tom (Michelle) Gowdy of Des Moines; Michael (Sharon) Helmke of Armstrong; nieces, Pat Gowdy of St. Loius, MO; LeAnn (Lance) Krumwiede of Estherville; Rhonda (Rick) Wydeven of Alexandria, VA; great-nieces and great-nephews, Chad and Danielle Helmke of Big Pine Tree, Fl; Josh and Jackson Gowdy of Ames; Joe Gowdy of Austin, TX.
Francis is preceded in death by his parents; sister and brothers-in-law; Lorraine and Jack Gowdy; Junior Helmke and nephew, Doug Helmke.
He was a member of St. Thomas Aquinas; a 50 year member of the Elks Lodge; American Legion Post # 633 of Williams; Knights of Columbus and Blairsburg Lions Club. Francis enjoyed traveling, playing cards and having coffee with his coffee buddies each day. He was happiest when he was out in his boat fishing in Canada. His nephews and nieces were very special in his life and brought him a lot of joy. Special friends were also very important to him.
Write a personal tribute or light a virtual candle for the Krieger family at www.fosterfuneralandcremation.com


Tributes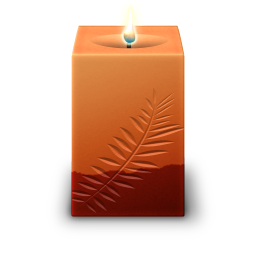 Virginia...

I just heard about Francis' passing from my folks this past weekend. Francis always made me laugh and smile. I vividly recall the day that he and Grandpa sat in Grandpa's living room while they convinced me that the reason the Lone Ranger shot straight up in the sky at the bad guys was that he was shooting the sloping bullet. Love that story.

Love you and God bless you at this time.

Jeff Martin
Chetek, Wisconsin
Ginny-- my thoughts are with you! I often think of you and how everyone is doing. I have many fond memories of both of you! Peace be with you.
Jan 3, 2013
Deena Gowdy Byrd
Ginny, I am saddened to hear about Fran's passing. I must tell you how much I enjoyed "riding beans" during the summer for Fran. I loved that he was so tall and often had to get out of the tractor at the end rows to have a break and stretch his legs. His caring honk of the horn and backing up the tractor to let us know we had missed a weed and the umbrellas that he purchased so we weouldn't get burnt. We had to let him know the tan was just as important as getting paid. He was a class act, as are you. Thinking of you at your time of loss. Love, Cheryl Smith Lascheid
Jan 2, 2013
Cheryl Smith Lascheid
Dear Ginny,
I'm so sorry to read the loss of Francis. I always enjoyed visiting with both of you. My prayers are with you, may the Lord bless you, help you.
Nancy Eppard Pilcher
Jan 1, 2013
Nancy Eppard Pilcher
It was always a pleasure doing business with Francis over the years at Jewell Implement, before he retired, but what my sons remembered most was Francis always had the "best"chocolate in his pocket:)
Blessed be the memory of Francis Kreiger.
Dec 31, 2012
Dennis & LouAnn Vulgamott
Services
Visitation
Date and time
Tuesday, Jan 1, 2013
5:00 PM - 8:00 PM
Location
Foster Funeral & Cremation Center
800 Willson Ave
Webster City, Iowa 50595

Notes
6:45 Rosary followed by scripture service
Map & Driving Directions
Service
Date and time
Wednesday, Jan 2, 2013
10:30 AM
Location
St. Thomas Aquinas Church
1010 Des Moines
Webster City, IA 50595

Map & Driving Directions