Mae Ruth Casky
July 1, 1920 - November 5, 2012
Obituary
Mae Casky, 92, of Webster City, died Monday, November 5, 2012 at the Southfield Wellness Community. Funeral services will be held at 10:30 a.m. Saturday at the Foster Chapel, with Rev. Jay Amundson officiating. Burial will be in the Graceland Cemetery
Visitation will be at the Foster Funeral and Cremation Center from 5:00 p.m. to 7:00 p.m.
Friday and prior to the service on Saturday.
Mae Ruth Davidson, daughter of Robert and Myrl McIntyre Davidson, was born July 1, 1920 on a farm south of Webster City. She attended a rural school in the Homer area. On December 12, 1939, she married Lloyd Stevens Casky at Fort Dodge. The couple resided at Webster City. She was a homemaker. She moved to Southfield Wellness Community in December of 2011. Mr. Casky died December 9, 1995
Mrs. Casky is survived by sons and daughters-in-law, Robert Casky of Badger; Roger and Cindy Casky of Slater; Richard (Deb Timm) Casky of Webster City; nine grandchildren; 10 great-grandchildren; several nieces and nephews.
In addition to her husband, she was preceded in death by a grandson, Chad Rink; her parents; son-in-law Ed Rink; brothers, Harry, Arthur, LeRoy and Robert Davidson; sisters,
Margaret Davidson and Anna Davidson; daughter-in-law, Rhonda Casky.
Write a personal tribute or light a virtual candle for the Casky family at www.fosterfuneralandcremation.com

Tributes
Aunt Mae was always my favorite Aunt, I'm sorry to learn of her passing. Since my Dad (Harry) passed away, we lost touch with our Iowa family....
If any of the family get this message, I would love to hear from them.
Jodi (Davidson) Rush
[email protected]
I have missed Mae's lovely smile since my departure with Renal Ventures in Webster City. From my first day at the unit, Mae and I had a remarkable connection. She never took off the bracelet which I made for her on Mothers Day this year.
Her warm, caring and lovely smile will remain in my heart....
Rest In Peace Mae.
Love,
Darla
Grandma you will be missed so much! Love you~Jamie
I can only imagine how much of a hole there will be in your family now that Mae is gone. I have sooo many wonderful memories of going to her house. With Mom being best friends with Nancy, it seems that my life has always been intertwined with all of you. It was always fun to go to Mae's. She would get after Rick, Robin and I for something and Brian the little angel would fake sick to go to Mae's instead of school. That is until she told Mom on him..... I can still hear Lloyd's laugh as he was always giving someone a hard time while he sat at the kitchen table and Mae it seemed to a young child was always either cooking or washing clothes! She is with Lloyd now and I'm sure in a happy place. For all of you left here....Your all in my thoughts and prayers.

Cheri Malaise Snell and family

We are so sorry for your loss. The Casky family will be in our thoughts and prayers.
The Johnson's (Jerry, Tammi and Chris)
Nov 8, 2012
Tammi Johnson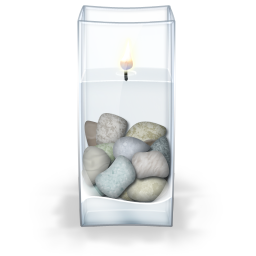 We are so Sorry for the Loss of your Mother.Our Prayers are with the Family.R.I.P.
Nov 8, 2012
Mike and Tami Hanson
Services
Visitation
Date and time
Friday, Nov 9, 2012
5:00 PM - 8:00 PM
Location
Foster Funeral & Cremation Center
800 Willson Ave
Webster City, Iowa 50595

Map & Driving Directions
Service
Date and time
Saturday, Nov 10, 2012
10:30 PM
Location
Foster Funeral & Cremation Center
800 Willson Ave
Webster City, Iowa 50595

Map & Driving Directions